Tennessee Best Practices Entries are Turning Up the Heat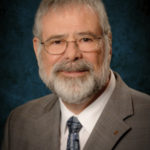 Dave has one word for the Tri-States Best Practices competition–"hot! hot! hot!"  I guess that's actually three words.  See below for what he has to say about some of the entries we've received so far from Tennessee school systems.  Keep 'em coming Tennessee.  Your deadline to submit entries is Tuesday, January 23!
It may be snowy and bitter cold outside, but here at LEAN Frog we are warm — basking in the "heat" of the exciting entries that are representing Tennessee public school systems in the "Tri-State Best K-12 Practices" Contest!  Alabama did a great job in submitting many fine entries (see previous posts about Alabama entries and the two Alabama finalists who each won $1000 as state finalists: Eufaula City Schools and Muscle Shoals City Schools.  Feature posts about these finalists are coming soon), however, Tennessee has "thrown several logs on the fire of competition" and this Contest is "ablaze."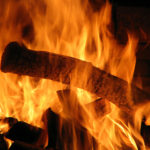 Some examples of Tennessee entries received so far are:
 A program that identifies and assists students from disadvantaged backgrounds to succeed in postsecondary education
A comprehensive, stakeholder-engaging plan to improve processes in key goal areas
A summer feeding program enhanced by a diner-style mobile component
A STEM educational program introducing, training, and providing dual enrollment opportunities to students
A technology-based program — serving an urban/rural county with a high-poverty rate — by providing multiple educational opportunities
A school-wide positive collaboration and celebration time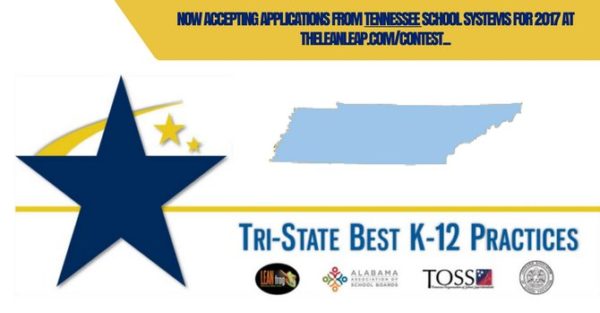 So…when you are taking a break from building snowmen and drinking hot cocoa, enter the "Tri-State Best K-12 Practices" Contest before the Tennessee submission deadline of Tuesday, January 23, 2018.  (Louisiana school systems: your deadline of Monday, February 19 is fast approaching as well.)
LEAN Frog and contest co-sponsor the Tennessee Organization of School Superintendents (TOSS) will announce the two Tennessee Finalists at the upcoming TOSS Legislative Conference (February 5-7).   The Finalists will each receive $1,000 and will compete against the Alabama and Louisiana Finalists for the Grand Prize! The grand prize winning school system will receive an additional $4000 and be recognized at a school board meeting  so the local community can join in on the celebration.
For further information about the "Tri-State Best K-12 Practices" Contest go to:  https://theleanleap.com/contest/.  Remember to follow us on Twitter for updates on the contest.  Click here for brainstorming tips on identifying best practices and Click here for posts on previous winners.
LEAN Frog began the Best Practices contest in 2014 with the purpose of giving-back to public schools.  The contest promotes creative and sustainable practices that impact student achievement and encourage the effective and efficient use of public resources.  The contest started with Alabama public schools in 2014, expanded to include Tennessee public schools in 2016 and now includes public schools in Alabama, Tennesee, and Louisiana in the Tri-States Best K-12 Practices contest.