Muscle Shoals City Schools: Impactful Problem-Solving
This is the second post in a six-part series recognizing the state finalists and overall grand prize winner of the Tri-State Best Practices Contest. Our first post featured Alabama state finalist Eufaula City Schools.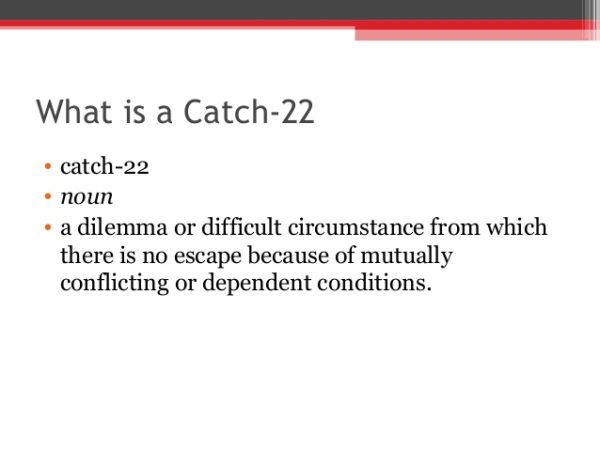 Many young people face a Catch 22 when they enter the job market: Employers want experience, but you cannot get experience unless someone hires you. In a continuing effort to provide Alabama students with real world experiences, the Alabama State Department of Education has partnered with the Alabama State Department of Labor to provide work-based learning programs to local school systems. However, in some cases, students were not afforded opportunities in skilled, technical environments due to employer restrictions on insurance of minors.
Origins of the Pathfinder Program
To alleviate this problem, Muscle Shoals City Schools (MSCS) piloted the Pathfinder Program at the Muscle Shoals Career Academy in August 2014. Pathfinder is a program designed to give business and industry the means to utilize trained and certified high school students in technical and skilled jobs. In addition to classroom and lab/shop training, Pathfinder students must also perform satisfactorily in the workplace to earn their high school diploma and dual enrollment college credits.
MSCS partnered with a local firm, Lyons HR to make it easier for businesses to participate in the Pathfinder Program. As the employer of record, administers payroll, remits related taxes and provides workers' compensation and general liability insurance for all working students. With the Pathfinder Program, high school students may now work in positions previously 'off limits.' These training stations and positions allow students to gain meaningful experiences in a career they plan to pursue after high school while earning a paycheck and school credit.
Businesses that have partnered with the Pathfinder Program include Navistar, ECM Hospital, Helen Keller Hospital, Tasus and original program participant North American Lighting
Impact of the Pathfinder Program
The Pathfinder Program benefits high school students by placing them in an authentic employment position for which they have been trained, allowing them to earn a paycheck, and by helping them obtain a class credit. The program includes an acceptance process whereby students are required to complete an application and interview with both the Coordinator of the Pathfinder Program and the business representative. Once accepted, students complete a training agreement and training plan. The Coordinator maintains weekly contact with students and businesses to ensure on-going success.
The program has grown from one student working at North American Lighting in the Fall of 2014 to students working at a variety of businesses in North Alabama. The program has generated nearly $1 million of economic impact.Through the soft skills that the program teaches, employers report that the Pathfinder students often exceed their expectations. They report to work on time and rarely miss work days. They exhibit a good attitude and are eager to learn new skills. Additionally, attendance at school has seen improvements among students enrolled in this program.
The Pathfinder Program has earned recognition across Alabama and the country. At the time of inception, there was no other program like this one in the US. Now, other schools have toured MSCS facilities and replicated this model. Pathfinder Program Coordinator Tiffany Stonecipher and Career Academy principal Caryn Hairell speak at both state and national career and technical education conferences sharing this best practice with other school systems.
"We are honored that our Pathfinder Program at the Muscle Shoals Career Academy has been chosen as an Alabama finalist for the Tri-State Best K-12 Practices Award sponsored by LEAN Frog," said Dr.Brian Lindsey, Muscle Shoals Superintendent. "Because the program provides students with opportunities for work experience and prepares them for life after graduation, it can greatly affect students' lives. Your recognition of the Pathfinder Program's success will foster its growth and help fund its future."
WHY WE LIKE THIS ENTRY
The Pathfinder Program is a good case study of effective problem-solving in education.
Take time to identify problem: MSCS took the time to identify the problem that was preventing students from reaching their career goals.
Collaborate with others to find solution: Once the problem was identified (i.e., employer restrictions on insurance of minors), they partnered with Lyons HR to implement a solution
Test solution on a small scale: MSCS piloted the program to test the solution
Remove obstacles to success: Once it was clear the solution worked, MSCS removed obstacles to ensure success of the solution. For example, the system changed the Pathfinder Coordinator position from a 9-month employee to a 12-month employee so coordinator could stay connected with businesses year round.
Standardize success: The academy developed a standardized training agreement and training plan
Share Success: Data from the Pathfinder Program is recorded and evaluated to understand effectiveness and economic impact. This information is shared at each month's board of education meeting
IN THE LOCAL COMMUNITY
Muscle Shoals City Schools' award winning practice has taken an employment conundrum for students and created a program that benefits both students and the local economy. "Because the program provides students with opportunities for work experience and prepares them for life after graduation, it can greatly affect students' lives," said MSCS Superintendent, Dr. Brian Lindsey. This best practice is growing and MSCS is challenging the community to help it grow even more. As Pathfinder Coordinator Tiffany Stonecipher remarked, I encourage each business that hears of this program to consider giving a young person the chance to be successful. More than anything, I want our young people to see a successful future in their hometown.
Congratulations Muscle Shoals City Schools and the muscle shoals career academy for your award-winning entry. We applaud you for using effective problem-solving skills to create solutions that positively impact your students and your community.