Louisiana Believes . . . in Great Best Practices Contest Entries!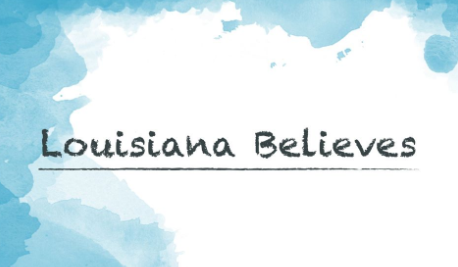 The state plan for the Louisiana State Department of Education is Louisiana Believes.  The Louisiana Believes plan was designed to ensure that every child is on track to a college degree or a professional career and emphasizes the crucial role students, parents and teachers play in helping students achieve. This strong belief is echoed in the entries we received from Louisiana school systems in their first year of participation in the Best Practices contest*.  Well, we believe that Alabama and Tennessee have some stiff competition for taking home the Grand Prize in the Tri-State Best K-12 Practices contest.  In their first year out of the gate, Louisiana public schools have submitted innovative and impactful entries that demonstrate the strength and depth of public education.
Some of the Louisiana-submitted best practices involved:
 Increased Science, Technology, Engineering, Arts, and Math (STEAM) education opportunities for K-12 students to expand their critical thinking skills and prepare them for the 21st century workforce
Student-led early morning assemblies that distribute important school news and shared "cultural values" and spotlight student and staff recognitions
Professional Development for Career Technical Education (CTE) Teachers that focuses on the economic growth plans of the community, facilitates learning and collaboration with local businesses, and promotes students earning industry certifications
A strategically focused blueprint for increasing student achievement, developing educator effectiveness, and building public confidence
Expansion of the student directed and staffed IT "Help Desk" to deliver full-time technology maintenance services, enhance the use of technology in academic projects, and provide CompTIA A+ certifications for students
 Intensive ACT preparation to help students increase their scores and broaden their college opportunities.
We are thankful for the wonderful entries submitted by Louisiana, Tennessee, and Alabama and we greatly appreciate the support provided by our public education co-sponsors -Executive Director Sally Howell and the Alabama Association of School Boards (AASB) in Alabama, Executive Director Dale Lynch and the Tennessee Organization of School Superintendents (TOSS) in Tennessee, and Executive Director Mike Faulk and the Louisiana Association of School Superintendents (LASS) in Louisiana.  Thanks also to Executive Director J. Rogers Pope and the Louisiana Association of School Executives (LASE).
So now the question is . . .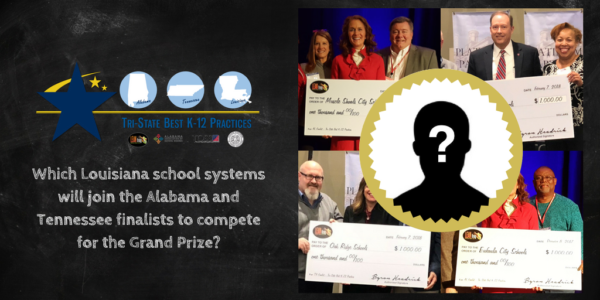 Stay tuned for the revelation of the Louisiana finalists (see previous posts about Alabama entries and finalists and Tennessee entries and finalists) who will receive $1000.00 each and for the Grand Prize Winner selected from each state's finalists.  The Grand Prize winner will receive an additional $4000.00 cash award!!!
* LEAN Frog sponsors the Tri-State Best K-12 Practices Contest for Alabama, Tennessee, and Louisiana public schools in association with the Alabama Association of School Boards (AASB), the Tennessee Organization of School Superintendents (TOSS), and the Louisiana Association of School Executives/Louisiana Association of School Superintendents (LASE/LASS) LEAN Frog established the contest to give back to public schools and to promote creative and sustainable practices that impact student achievement and encourage the effective and efficient use of public resources. Started in Alabama in 2014, expanded into Tennessee in 2016 and into Louisiana this year, winners receive public recognition and a cash prize for their successful entries.