Byron Headrick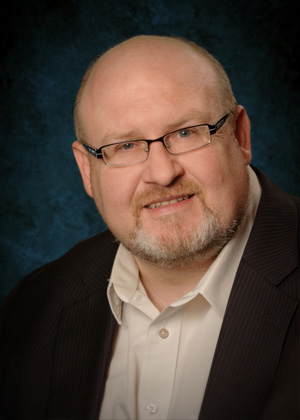 Byron Headrick, MBB, CQE
President/Co-Founder
Byron Headrick is a LEAN Six Sigma Master Black Belt and Certified Quality Engineer with more than 20 years of experience in using Lean Six Sigma thinking, systems and tools to help manufacturing companies, small businesses, medical professionals, and school systems. A Lean visionary and creative thinker, Byron co-founded LEAN Frog Business Solutions, a nationally recognized small business supporting schools in the Southeast region. LEAN Frog's mission is to amplify available resources in school systems to further student outcomes, engage parents and community, and develop innovative strategies and practices through fully involving employees, reducing costs, and building a spirit of continuous improvement.
As a Lean Six Sigma (LSS) innovator, Byron developed a unique propriety approach to rapidly assess school systems, analyze group behavior to speed teaming and the acceptance of change, and quickly identify improvement opportunities the school system can implement. Byron and his team at LEAN Frog have completed assessments and made recommendations for multiple school systems throughout Alabama, Tennessee, Louisiana, and Georgia including, but not limited to Huntsville City Schools, Oak Ridge Schools, Madison City Schools, Tuscaloosa City Schools, Mobile County Public School System, Madison County Schools, Cullman City Schools, Cullman County Schools, East Feliciana Parish Public Schools, Shelby County Schools, Effingham City Schools, Candler County Schools, and Clarksville-Montgomery County Schools. Known for his significant technical expertise and his deep understanding of public education's legal, financial, and cultural environment, Byron has trained members of several professional organizations, including the Southeast Association of School Business Officials, the Alabama Association of School Boards, School Superintendents of Alabama, the Alabama Association of School Business Officials, and the Tennessee Organization of School Superintendents.
Under Byron's leadership, LEAN Frog has won numerous awards such as the U.S Chamber of Commerce's top 100 companies (2015), Huntsville/Madison County Chamber of Commerce Best Places to Work Award (2015), Chamber of Commerce Small Business of the Year awards (Huntsville/Madison County 2014, Madison County 2013), and the Torch Award for Marketplace Ethics (2013).   Byron won the 2013 Excellence in Leadership & Service Award from the Madison City Chamber of Commerce and was also nominated as Executive of the Year for the Huntsville/Madison County Chamber of Commerce.
A native of rural Alabama, Byron considers the Huntsville area home. Byron is married to Sherri Headrick, company co-founder and member of the LEAN Frog team. Byron and Sherri have three beautiful children.