Another yummy blog from our sales guy Dave Knowles.  See why he thinks you should  Take a Lean Six Sigma Black Belt to Lunch and why the lunch should be pizza!!! #itsalwaysagoodtimeforpizza
Right up front I must confess . . . I LOVE ALL KINDS OF PIZZA!  The pizza can be frozen, homemade, chain-store or independent store; basic or gourmet; thin crust, hand-tossed, thick crust, stuffed crust; made of "dough", bread, pita, or English muffin–" I love all of them!"  In fact, I have never eaten a pizza that I didn't like . . . crust . . . sauce . . . cheese . . . what's not to like? And I do have a history here: during my 25+ year professional career as the Director of Dining Services and Summer Conferences at Washington College in Chestertown, Maryland, I was responsible for purchasing, making, and serving, over half a million slices of pizza to my students, clients, friends, family, and myself.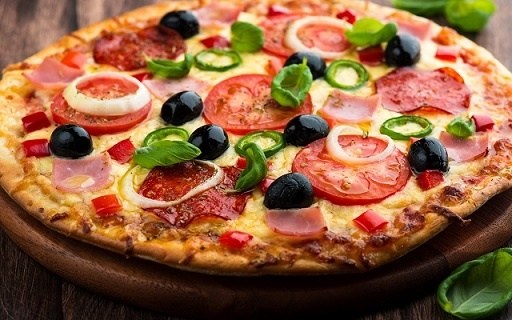 The story of this wonderful food begins in antiquity and the word pizza was first documented in AD 997 in Gaeta (central Italy).  One of the earliest forms of pizza in Italy was a flat bread known to the Romans as panis focacius. Modern pizza, when tomatoes were added, was developed in Naples in the late 18th century.  Pizza came to America via Italian immigrants in the 19th century but didn't become popular until after World War ll.
SO . . .Pizza is a delicious and satisfying meal!
What are its similarities to Lean Six Sigma (LSS)?
A.  Both are satisfying and provide VALUE to the customer
Pizza is attractive to view, delicious to your olfactory senses and your taste buds, fills-up your stomach, and is reasonably priced.  (One large national chain still offers a 12-inch pizza for as low as $5.00!) Pizza is Sooo popular that the US pizza market is $44 billion (and the world pizza market is estimated to be $128 billion). That's a really big deal and a BIG VALUE!
Lean Six Sigma is a methodology used to innovate and solve problems.  It combines the strategies and tools of Lean and Six Sigma. The principles of Lean Six Sigma focus on VALUE – defined from the perspective of the customer.  The goal is to increase value-add activities in a process and decrease non-value add (or wasteful) activities.
B.  Both have basic ingredients/components
Pizza–as anyone over the age of two knows — is comprised of dough (made from flour), tomato sauce, and cheese! (OK. . .sometimes toppings, too.)  The three basic ingredients are usually layered and then baked in a very, very hot oven (500 degrees or greater).
Two basic ingredients of LSS are lean and Six Sigma. Lean focuses on removing wastes while six sigma focuses on removing variation.
Removing waste from processes allows the creation of more value for customers with less work and less resources. The result is an instant gain in the speed of processes and a reduction in the cost of getting things done.
Removing variation from processes improves the quality of those processes because the processes consistently deliver value.
When you combine the efficiency of lean with the effectiveness of six sigma the result is a work team doing the right things (waste has been removed) and doing things right (variation has been removed).
C.  Both engage people
Pizza is loved and eaten by everyone! The pizza industry claims that Americans eat 100 acres of pizza daily.  (I have personally eaten several acres of pizza in my lifetime!) According to research firm Technomic's 2016 Pizza Consumer Trend Report, pizza consumption has climbed to its highest level in the past four years. 41% of consumers polled say they eat pizza once a week and a Harris Poll found pizza is Americans' No. 1 favorite comfort food.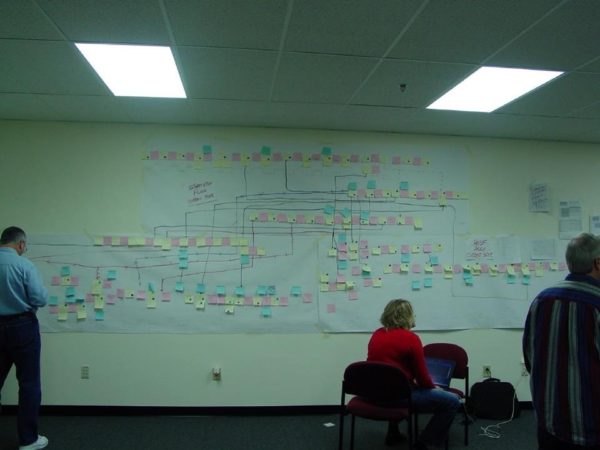 LSS utilizes many different tools that actively engage people in the improvement process!  One tool, called "Value Stream Mapping" (VSM), involves a team of employees analyzing and mapping the current state of a process, envisioning the "perfect" state,  and then designing an implementable future state for this process — with the goal of eliminating steps within the process that are not necessary.   Through VSM, trust and transparency are developed within the team and an understanding of each person's point-of view and the importance of their individual tasks are created.  Engaged team members often develop a greater sense of ownership, accountability, and see an increase in their own effectiveness.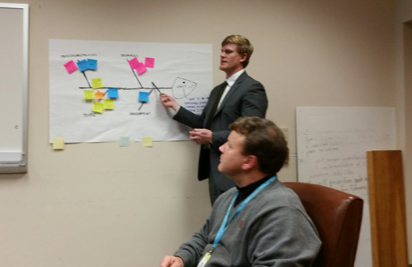 DMAIC (Define, Measure, Analyze, Improve, Control) is a structured method for with problem-solving.  The process is robust and engages team members in a systematic order to identify the root causes of a problem.  The results-oriented DMAIC process allows team members to make data-driven decisions about cause-effect relationships.  In short, the DMAIC process can help a team to know what to tackle and in what order to have the greatest impact with problem-solving.
D.  Both are versatile
The 76,723 pizzerias in the US serve a wide variety of pizza:
Chicago-style pizza is deep-dish
New York-style pizza is wide, thin, and has foldable slices
New Haven-style pizza, known as apizza (pronounced ah-BEETS), is not perfectly round or rectangular
St. Louis-style pizza is thin crusted and comes in small, handy square servings
Stuffed pizzas have a thin layer of dough as a base in a high-sided pan, toppings (meats, basil, and oregano) and cheese placed next and an additional layer of "sealing" dough on top
Do I really need to go on?
Lean was created by Henry Ford and, as a manufacturing concept, focused on creating efficiencies and effectiveness on his automobile assembly line. After World War II, W. Edwards Deming took Lean into Japan and guided the reconstruction of Japan's industries.  In 1986, Motorola developed Six Sigma to enhance its process development and eventually used it in its manufacturing operations. In the later decades of the 20th century, these two methodologies were combined and became a managerial concept call Lean Six Sigma.  Other industries soon recognized the benefits of this versatile approach. Today, LSS is used widely in banking, healthcare, and the US military.
LSS continues to spread into new areas–like public education– through the work of companies like LEAN Frog!
SO . . .now that you realize that there are similarities between Pizza and Lean Six Sigma, why not "Solve a Problem and Fill Your Tummy" with your new-found knowledge?  This past Tuesday (September 5th) was NATIONAL CHEESE PIZZA DAY.  However it's always a good day for a good pizza.  Take a Lean Six Sigma Black Belt to lunch and celebrate the joys of pizza and the benefits of applying Lean Six Sigma for innovation and for problem-solving.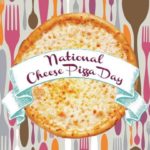 And, while you are at lunch- if "The Moon Hits your Eye Like a Big Pizza" — enjoy this Dean Martin & Jerry Lewis rendition of  "That's Amore"