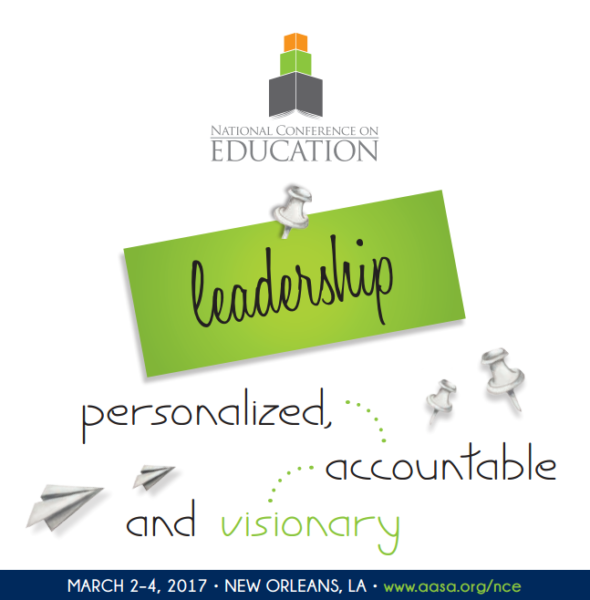 LEAN Frog team members will be on the road again to support the National Conference on Education (NCE) presented by The School Superintendents Association (AASA).   Two weeks ago we were in Nashville (TN), Montgomery (AL), and New Orleans (LA) to support the Tennessee Organization of School Superintendents Legislative and Learning Conference, the School Superintendents of Alabama Legislative Conference, and the Louisiana School Board Association Annual Conference respectively.  We're heading back to New Orleans for Big Ideas in the Big Easy.
We are excited about this year's NCE "leadership personalized, accountable and visionary" theme as LEAN Frog's work focuses on customized solutions for our public education clients who range from some of the nation's largest school systems like Shelby County Schools (TN) and Mobile County Public Schools (AL) to small rural districts like East Feliciana Public Schools (LA).
We always enjoy participating in public education conferences because they allow us to catch up with clients, showcase new products and/or services, and show our support for professional education associations.  However, our most important reason for attending these conferences is  to learn about the most critical topics facing public education today and how we as parents and as business and community leaders can work with public school educators to help prepare ALL students for achievement and future success.  LEAN Frog looks forward to learning with and from the great superintendents of our nation at #NCE2017.
See you in the Big Easy and see you at the LEAN Frog booth (#338)