This is the second post in a six-part series recognizing the winners of the Tennessee's Best and Alabama's Best winners.  Our first post featured Tennessee Best runner-up Lauderdale County.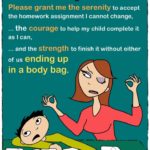 It's every parent or guardian's nightmare.
You've been stumped by your child's homework assignment.  Or, better yet, you know the answer, but you are not familiar with the way the teacher has taught your child how to get the answer.  We've all been there.  If you haven't yet, chances are you'll get the glazed over look one day in the future.
Crestline Elementary in Hartselle, Alabama is providing a way to help parents and guardians help their children and avoid the homework nightmare.    Crestline Elementary and their Crestline Academy were recognized by LEAN Frog and the Alabama Association of School Boards (AASB) as a Runner-up Winner in the 3rd Annual Alabama's Best Contest. Crestline Academy is a website containing.
Crestline Academy Background:
Crestline Elementary faculty recognized that both students and parents often needed support with reading and math instructional strategies that were presented in
class. Faculty members started creating instructional videos in October 2015.  The videos were patterned after Kahn Academy with its "Learn Anytime, Anywhere" mission.  As the videos were created throughout the school year, they were uploaded to YouTube.  By November 2015, Crestline had created a collection of embedded videos and launched Crestline Academy.   [Check out their cool "What are you wearing Jake from Crestline Academy" commercial on YouTube!].  By the end of the school year, teachers and students from each grade (K-4) had created several videos to present math standards and strategies.  Several had created videos explaining reading standards and strategies.  Some videos explain complicated concepts, some explain instructional games, while others model instructional strategies.  As Instructional Partner Elisa Harris remarks, "Our goal is to equip parents and guardians with tools to help their child outside the classroom while providing explanations for strategies used to prepare College and Career Ready students."
Crestline Academy Benefits
The benefits of a resource like Crestline Academy are numerous.
The videos provide parents with skills to work collaboratively with teachers to improve student performance and increase student success.
The videos are an innovative way to promote the mastery of math and reading standards.
The teacher-directed, student-led videos have the "for us, by us" effect. Students love seeing themselves on camera.  They also like taking an active part in their own learning and others' learning as well.
Organizing the videos as Crestline Academy provides a useful one-stop resource for all stakeholders. Videos are organized by grade level and even have "Multisensory" drills that parents/guardians can use with their students.
Why We Like this Entry:
We love practices that strengthen the school-family relationship.  Crestline Academy is an example of an innovative approach to connect students, teachers, and parents/guardians.   "In designing ways to increase parent engagement in their children's learning, our teachers suggested using classroom videos to let parents see how our standards are being taught," said Principal Robin Varwig. "This allows the parents to see how students are learning and to use the same strategies at home with homework."  Crestline emphasizes an old lean adage of "we see together, we learn together, we do together."
We also like how Crestline's entry recognizes the realities of students' lives by having a resource that is available anytime, anywhere.  Math and reading instructional support is available when school is not in session or when the student is absent.
Finally, Crestline Elementary includes and monitors this practice as part of their Continuous Improvement Plan to help ensure its sustainability.
Congratulations Crestline Elementary for your award-winning entry.  We applaud the work your school is doing to ensure students and parents are equipped with resources outside the classroom and to strengthen the school-family relationship.